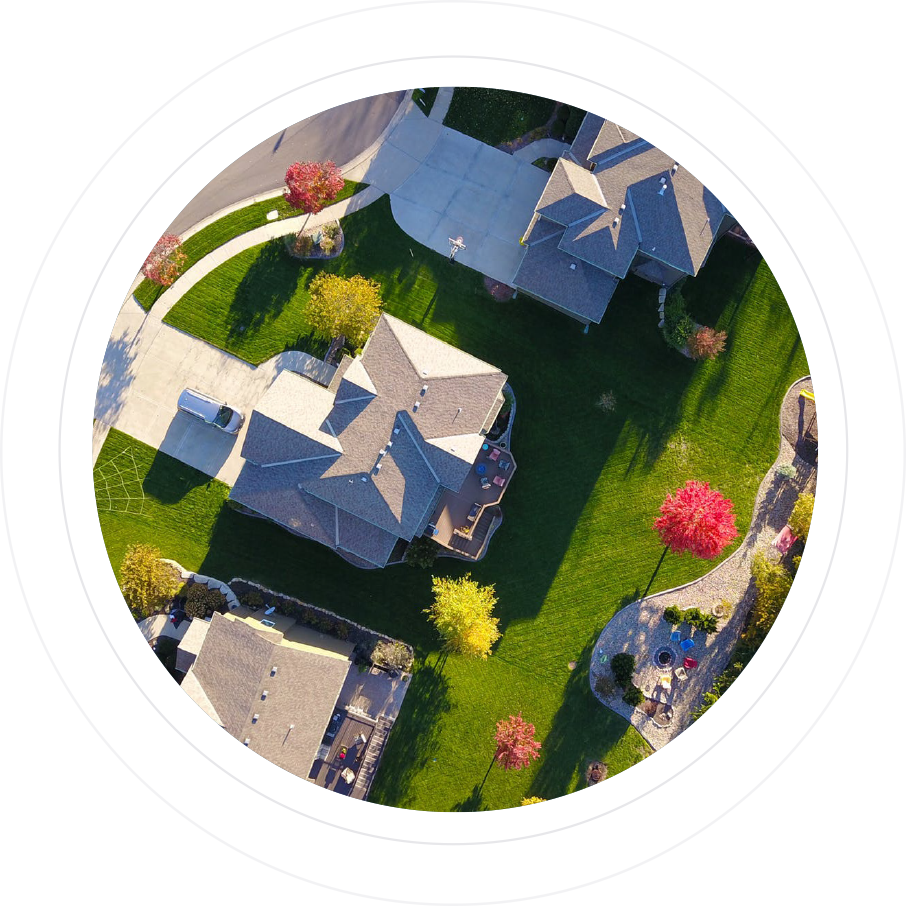 Fast and very easy
application process here
Begin your home loan process today! Our mortgage advisors are standing by.
Request a free personalized rate quote.

Amit is AMAZING Broker to work with!! You will not be sorry trusting him with your home loan I promise!
Pinal Patel

Amit was great through the whole process. Communicated extremely well and helped out through some snags in the process. Would highly recommend.
Dhaval Shah

Amit is fantastic to work with ! he is always available responsive and professional. I recommend Amit to anyone who is considering buying or refinancing a home.
Mukesh Wani

Amit - I wanted to take a moment to express my sincere gratitude for your exceptional service during the recent purchase of my clients' home. Your professionalism, dedication, and hard work truly made a difference in ensuring a smooth and successful closing. As a real estate agent, I have worked with many lender officers over the years, but I must say that you are truly one of the best. You went above and beyond to ensure that my clients' needs were met, and you were always available to answer any questions or concerns they had throughout the entire process. Your knowledge of the lending industry and your ability to navigate complex issues with ease were truly remarkable, and you were able to secure the best possible financing options for my clients. Your clear communication and attention to detail helped to ensure that the closing process went smoothly, and my clients were extremely satisfied with the overall experience. In short, I cannot thank you enough for your hard work and dedication to ensuring the success of this transaction. You are an outstanding professional. Once again, thank you so much for all that you have done. Sincerely, Shailesh Shah Go Realtors LLC 214 929 6247
Shailesh Shah (Texas)

I worked with Amit on the purchase of my first home. The level of care, attention to detail, and professionalism demonstrated by Amit far surpassed my expectations. As a first-time home buyer, i really appreciated Amit 's honesty and transparency throughout the mortgage process. He stays on top of every detail and is there for you every step of the way to answer any questions and address any concerns. I was really surprised and happy that he get clear to close my loan in just 12 days. I highly recommend Amit!!!
Parth Patel

I received professional & helpful service on my first home purchase. Every question i had was answered in a timely and professional manner. Amit was easy to talk to and made sure i understand everything that was presented to me. I was very pleased with the interest rate Amit gave me. I will absolutely use Deep Mortgage Services in future.
Kristine Kohl

Working with Amit was amazing. He was transparent with us throughout the whole mortgage process & he was able to put us in the home of our dreams in only 12 days right before. holidays.
Jay M. Dholaria

Amit was very flexible & responsive, smooth process! Would highly recommend!
Jignesh Shah

The process with Amit was fast & easy. Highly recommended!!!
Reshma Patel

Amit did a great job & i would highly recommend him. He was very transparent throughout the entire process & communicated everything immediately and very clearly. Very helpful !!!
Viral Patel

Amit is an honest, fair & exceptionally knowledgeable mortgage professional. He meets/exceeds expectations. I highly recommend Amit for any type of loan needs.
Mitul Raiyani

Amit is great to work with. My loan application was approved within 24 hrs (not kidding. Yes within 24 Hrs). He did all ground work ahead of the time and prepared loan application for me. I would highly recommend Amit. He kept me up to date about the under writing process and communicated right away.
Viral Patel

I have used Amit a couple of times & referred him many times. Not one negative word. A true professional.
Manish Prasad

I was referred to this company by a friend. In addition to getting a competitive rate, they also provide excellent service. Appreciate the transparency in the process and quickness of getting loan approval. Amit is great to work with and takes time to explain each step of the process.
utsav patel

Amit was very good in helping me for my loan approval of my investment property purchase in Texas. He was always available to answer all questions & he made the loan application process so much easy. It was cleared to closed in just 7 days.
Shailesh Shah

Amit was very helpful in getting out home purchase handled. He was very knowledgeable about the whole process and kept us informed the entire way. We are happy with how everything turned out!!
Kashyap Patel

Best rate, transparent & best service. Hard to beat. Amit was always available to answer any/all questions. He made a cumbersome process as easy as possible and delivered on everything he said he would. He is always ahead of the underwriting when requires necessary documents and thus no related delays. Smooth closing and no surprises. Would definitely use again and recommend Deep Mortgage for all your mortgage needs.
Bill Pete

Amazing person to work with. Focuses on your needs rather than selling you a loan. Our loan was clear to close in a short period of time. Amit made out house buying experience more enjoyable ! Would definitely recommend him for your loan needs !!
Deep Karelia

Amit seems to be honest, knowledgeable and always upfront. When you put your hundreds of thousands dollar loan application truly on someone's trust, you would want that person who would not play any tactics or hardball later after the approval and closer to closing to get more out from you!! He not only made the process hassle free, but also provided great transparency and insight on what to expect in this crazy housing market. I was able to close in 20 days with no issues! Deep Mortgage had the LOWEST rates without any hidden fess or costs. I would highly recommend them.
Bob Patel

Very professional and very fast service Thank you
Gaurang Patel

Amit is an Amazing Broker to work with! You will never be sorry trusting him with your home loan, i promise!!!!
Ketan Panchal

Amit was really helpful and able to walk through all the steps of the way. Amit stayed all the way through closing and also did follow up to make sure if we need any help. I would recommend his service to anyone one looking for lender service. Thanks Shailesh shah
Shailesh Shah

Amit is true professional and highly responsive! He understands building relationship with his clients and getting the job done!
Neeta Parekh

Excellent service, which comes highly recommended and is a pleasure to work with. When i called, he always answered and reacted swiftly to my emails.
Udit Pandya

Very flexible and responsive smooth process!! Would highly recommend!!!
SEJAL PATEL

As a realtor, Amit is my go to lender for every client. As a broker he has the flexibility to be more creative with the financing than most lenders & banks. Amit takes his times with each buyer and make. sure to give them the best service & very good rate. He is the best in industry. You won't be disappointed.
Druv Amin

Amit was prompt, courteous & knowledgeable. Always explained every step & willing to assist always. He is awesome to work with.
SHIVA SHANKAR

Amit made the whole process so easy. I was super nervous to refinance & he walked me through each step. He also worked with my insurance & saved me a ton of money !!
Edelmira Pena

Amit is very knowledgeable. He makes you aware of what going on every step of the way, he make the experience a happy and stress free one. Thank you Amit
UMESHKUMAR PANDIT

Amit is very good, ???? upfront & honest person.
Deep Patel

Amit help me going out of his way and get me the mortgage approval. Love to work with him.
Krish Patel
FHA, First Time Home Buyers, VA, USDA, JUMBO, and Conventional in Chalfont, PA
Welcome to the official site of Shivparivar LLC. We are a full-service mortgage company based in Chalfont, PA. We specialize in FHA, First Time Home Buyers, VA, USDA, JUMBO, and Conventional in Chalfont, Warrington, and Doylestown. We also serve the surrounding cities in Bucks County and Montgomery County. Whether you are buying a home or refinancing in the zip code 18914, we can help you realize your dream of home ownership or save you money when getting your new lower monthly payment.
In terms of Purchase Loan programs, we offer the following:
FHA | VA | USDA | Jumbo | Conventional
Refinancing? We can help you with that, too!
We offer a wide range of refinance options, designed to best meet the needs of local borrowers. If you're looking for cash out, or to just get a better rate and term, we can assist you. We offer the following Refinancing Programs:
FHA Streamline | FHA Cash Out | FHA 203k | VA Streamline | VA Cash Out | USDA Streamline | Conventional | Jumbo
Contact Shivparivar Llc today to discuss your mortgage loan options, and find out which loan program will best suit your needs.
Get started with your Digital Mortgage
No hassle, no obligation
Get Started Now!